This Week's Top 5 Things You Need to Know
PLUS…Hot 5's HOT TIP | How Do You Hashtag?
PLUS…Key Dates This Week
1. Time is Running Out to Attend Governmental Relations Class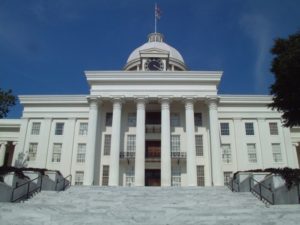 Time is running out! Register TODAY for the CGEI Legislative and Governmental Relations course, taking place November 1-2 at the Marriott Prattville Hotel & Conference Center. This class will prepare you for the upcoming Legislative Session by giving you the tools you need to navigate the legislative process. The 2018 Legislative Session will be critical for Alabama counties, and we all need to speak with ONE VOICE at the Alabama Statehouse. Topics for the CGEI Legislative and Governmental Relations Class include:
Developing a Local Legislative Program and Good Legislative Relations
Building Partnerships for Better Advocacy
Developing the Alabama County Platform
Bill Preparation and Introduction: ACCA and County Preparation
Tracking Legislation and Legislative Issues: ALISON and ACCA Communications
Local Laws Ins and Outs
And much more!
To view a draft agenda, click here.
To register for the course, click here TODAY
2. Task Force Talks Legislation Recommendations
On Oct. 18, the Alabama Juvenile Justice Task Force met and received a number of recommendations for juvenile justice reform from the task force's subgroups. Henry County Probate Judge David Money, the county representative, was present at the meeting to consider the proposed recommendations. The Association continues to be concerned with future legislation that could potentially increase the financial burden of juvenile justice on county budgets and continues to monitor the task force's progress on finalizing recommendations. The final task force meeting will be held November 17, 2017, during which the task force will vote on final recommendations for legislation to be introduced in 2018.
3. Bo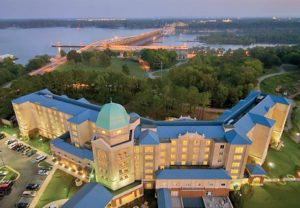 ok Your Room for the 2017 ACCA Legislative Conference
Rooms are filling up quickly for the ACCA Legislative Conference, so don't miss your chance to stay in the beautiful Marriott Shoals Hotel & Spa! This year's conference will take place December 6-7 in Florence, Ala. If you haven't yet booked your overnight accommodations for the ACCA Legislative Conference, click here to reserve a discounted room before Monday, November 6.
To view a draft agenda for the conference, click here.
4. Affiliates to Propose Legislation for 2018 County Platform
Over the next few weeks, Association staff will sit down with Affiliate Legislative Committee members to discuss issues directly impacting affiliate groups. Each affiliate group will have the opportunity to discuss issues that could be resolved through legislation and how those issues fit into the 2018 County Platform.
Affiliate Legislative Committee Meeting Dates:
AAND — Tuesday, October 31, at 10 a.m.
AAEM — Friday, November 3, at 10 a.m.
CROAA — Monday, November 6, at 10 a.m.
ACAA — Wednesday, November 15, at 10 a.m.
ACEA — Thursday, November 16, at 10 a.m
5. Insurance Deadlines Arriving Quickly
The 2016-2017 Safety Incentive Discount Program (SIDP) deadline is October 31. In an effort to assist counties with applying for the discount, we have prepared this SIDP Checklist. If you have any questions about the SIDP, contact Marcia Collier at (334) 263-7594 or mcollier@alabamacounties.org. The ACCA Workers' Compensation Self-Insurers' Fund annual audit packets were mailed last week to each WCSIF member's audit contact person. The packet requests information such as payroll and employee data and necessary back-up documentation to complete the 2016 WCSIF Fund Year payroll audit. In order to meet our auditing deadlines, all WCSIF Fund Members need to return their information and documentation NO LATER THAN November 15. An invoice for an additional final audit payment equal to 25 percent of a WCSIF member's estimated premium-contribution for the period 10/1/16-9/30/17 will be invoiced if requested information is not received by December 1. For questions concerning the WCSIF annual payroll audit, please contact Pam Smith at Meadowbrook at (800) 825-9489 or pam.smith@meadowbrook.com.
---
Hot 5's Hot Tip

How Do You Hashtag?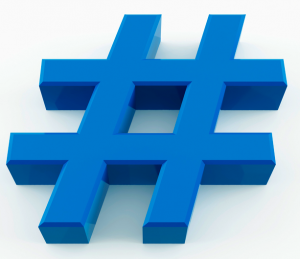 Using social media to communicate with legislators and promote your county activities doesn't have to be difficult. In fact, the easiest way to join in on an online conversation is through the use of hashtags (#).
What does it mean to hashtag? Click here to learn more.
So, how do you hashtag? Below are three ways you can keep up with the online conversation surrounding legislation and government in Alabama.
#ALPolitics- The all-encompassing conversation surrounding political activities in Alabama, this hashtag can be used when posting about any political matter. You can also search this hashtag to see what others are saying about the issues. 
#OneVoice- Cut from the Association's tagline, "67 Counties, One Voice," this hashtag shows support for county government and lets us and others know what our counties are saying. 
#ALCountiesTweet- Look for more information on this hashtag during the ACCA Legislative Conference. There could be an award in store for counties who utilize this tool! 
---
KEY DATES THIS WEEK 
TODAY MONDAY, OCTOBER 23
TUESDAY, OCTOBER 24
THURSDAY, OCTOBER 26