This Week's Top 5 Things You Need to Know
PLUS… HOT TIP: Sample Social Media Posts on Proposed Constitutional Amendments
PLUS… Key Dates This Week
1. 'One Voice' on the November Amendments
On the November ballot, proposed constitutional amendments 3, 4 and 14 will each have a very positive impact on county government, and the Association's goal is for all 67 counties to express a unified voice in favor of these three amendments. Every county is encouraged to adopt supporting resolutions before Election Day, and appreciation is extended to the many counties that have already officially demonstrated their support.
Below are links to the draft resolutions and to the Association's recent webinar that explains all three amendments:
Additionally, a new comprehensive listing of Local Acts that Could Be Invalidated if Amendment 14 Fails is available at www.alabamacounties.org/amendment14. (password amendment14)
2. Annual Payroll Audit | ACCA Workers' Compensation Self-Insurers' Fund 
Annual payroll audit packets are being mailed this week to designated Audit Contacts for each member of the ACCA Workers' Compensation Self-Insurers' Fund. Information needed to complete the audit packet includes:
copies of the quarterly UC 10-R Wage Reports as submitted to the Alabama Department of Industrial Relations (Dept. of Labor);
employee classifications;
overtime listings;
certain information concerning elected officials.
To avoid late penalties, all Audit Contacts need to return their audit information and back-up documentation by November 15, 2016. All questions concerning the annual payroll audit may be directed to Ray Hodge (334-954-7260 // ernest.hodge@meadowbrook.com).
3. Alabama's Student Mock Election NEXT WEEK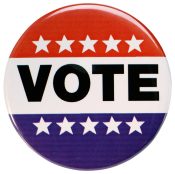 Students as young as 9 or 10 can get a first-hand experience with democracy next week when Secretary of State John Merrill conducts Alabama's Student Mock Election next week. Every student in grades 4-12, including public, private and homeschool students, is invited to participate. County leaders are encouraged to spread the word in your communities, and this brief Alabama's Student Mock Election video has instructions for voting on Tuesday, Oct. 25. Questions? Contact Brittany Hamilton (334-242-7205 // brittany.hamilton@sos.alabama.gov)
4. NACo Awards Webinar Features Russell County Commissioner
County leaders are encouraged to join National Association of Counties (NACo) President Bryan Desloge and Russell County Commissioner Chance Corbett for an informative webinar about a pair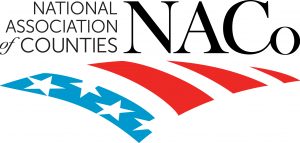 of NACo programs – the 2017 Achievement Awards and Desloge's presidential initiative, The Counties Matter Challenge: Brilliant Ideas at Work. The one-hour session begins at noon (central time) on Tuesday, October 25. Corbett is representing previous winners, since Russell County took home the 2016 Best of Arts and Historic Preservation Award for work at Crawford Park at the Historic Tuckabatchee Lodge.
NACO WEBINAR REGISTRATION
2017 Achievement Awards and Counties Matter Challenge
5. The Unified Voice of County Government in the Alabama Legislature
The Alabama County Platform unites all 67 counties with one voice and one legislative agenda, and preparations for the 2017 Regular Session are moving full speed ahead. The committee meetings of ACCA President Stricklend's Legislative Review Task Force have brought county commissioners from across the state together with the county professionals who serve on the legislative committees of the Association's five affiliate groups. These groups have thoroughly scrutinized the current platform to develop recommendations for the ACCA Legislative Committee, and the Minority Issues Steering Committee meets today to focus on the legislative program development. Work is on track for the 2017 platform to be voted on by the full ACCA membership at the Association's Legislative Conference in December.
---
Hot 5′s Hot Tip
Sample Social Media Posts on Proposed Constitutional Amendments
County leaders have been getting favorable responses on social media when they have provided information to educate voters about proposed constitutional amendments.
Here are some sample posts for your use:
Voting YES on Amendment #3 will ensure that ________ County citizens have the final say on those constitutional issues that only affect our county. http://bit.ly/2eGsGhw
Voting YES on Amendment #4 will allow county government to make routine administrative decisions without getting permission from the state Legislature each time http://bit.ly/2ejANfC
Voting YES on Amendment #14 simply affirms local laws already passed by the Alabama Legislature. It doesn't change anything, but it can prevent costly lawsuits and save millions of taxpayer dollars that it would cost for the Legislature to "re-pass" these vital local laws. http://bit.ly/2dUS9RT
---
KEY DATES THIS WEEK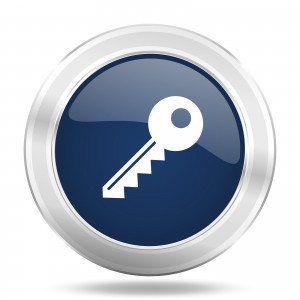 TODAY
ACCA Minority Issues Steering Committee
TUESDAY, OCTOBER 18
Alabama Board of Registrars Legislation Task Force
WEDNESDAY, OCTOBER 19
Engineers Advisory Committee, ACCA Liability Self-Insurance Fund Inc. (conference call)
10:30 a.m. Webinar | Association of County Administrators of Alabama (ACAA)
THURSDAY, OCTOBER 20
Bid Review | Alabama County Joint Bid Program
FRIDAY, OCTOBER 21
Sheriff's Advisory Committee, ACCA Liability Self-Insurance Fund Inc.