This Week's Top 5 Things You Need to Know
PLUS… HOT TIP: Thankfulness and #ALCountiesWork
PLUS… Key Dates This Week
1. Amendment 4 vs. Limited Self-Governance
On November 8, Alabama voters ratified Constitutional Amendment 4 which gives counties limited authority to make management and administrative decisions in the following five areas: county personnel programs, community programs related to public properties, public transportation and safety promotion on public roadways, operation of county offices, and emergency assistance programs. The powers are now enshrined in the Alabama Constitution, and DO NOT require a local referendum to approve these authorities.
Amendment 4 is not to be confused with the Limited Self-Governance Act, which allows local voters to authorize their county commissions to exercise a limited set of health and safety powers. In counties where local voters have approved limited self-governance, county commissions can respond to citizen concerns and abate certain nuisances – like noise, unsanitary sewage, overgrown weeds, and junkyards – in unincorporated areas.
In the near future, the As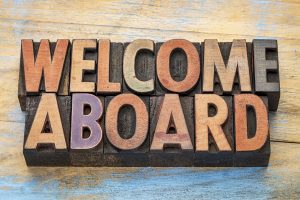 sociation will release a manual detailing the authorities granted to counties by Amendment 4 and the proper implementation of these new powers. In the meantime, please contact a member of the Association staff with questions.
2. The Warmest of Welcomes to New Commissioners
As the unified voice of county government, ACCA extends a warm welcome to the 58 new commissioners who took their oaths of office last week – and says "welcome back" to eight commissioners who have returned to their counties' governing bodies after a break. The Association exists to serve member counties, and it is hoped that you will call upon these resources. New commissioners are reminded that Alabama law requires them to take an ethics course within the first 90 days in office, and you are encouraged to consider the commissioner education course, Ethical & Legal Issues, offered January 19-20 by the Alabama Local Government Training Institute.
3. 4 Reasons You Don't Want to Miss ACCA's Legislative Conference
 What's the big deal about ACCA's Legislative Conference, Dec. 7-8 at the Renaissance Montgomery?
New Publications: Get your copies of the 2017 ACCA Calendar and the completely revised County Engineers' Reference Manual, 4th
Legislative "To Do" List: The Legislative Review Task Force and Legislative Committee have worked for months to ready the Alabama County Platform for 2017.
Your Voice: Share your input on the Association's priorities for the 2017 session.
Exclusive Info: Start with road and bridge funding. Then add possible reforms of the Retirement Systems of Alabama, the state budget process, juvenile detention and board of registrars that would affect all 67 counties, not to mention a half-day of professional development specific to commissioners, engineers, administrators, emergency managers, 9-1-1 staff and revenue officers.
You can still register for the conference online for $150 per person.
4. ACCA Insurance Funds Offer Safety Pilot Program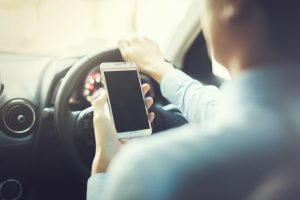 Would your county be interested in participating in a pilot program to improve safety and reduce costs? The ACCA Insurance Funds are looking for five county Fund Members to implement a county Fleet Policy, which will include an annual review of driving records for employees who operate county vehicles. Counties in the pilot program will be reimbursed $5.75 per requested Motor Vehicle Record (MVR). Interested? Contact Marcia Collier for more information (mcollier@alabamacounties.org // 334-263-7594).
5. Reviewing the Landfill Permitting Process
The Solid Waste Management Task Force, created by Executive Order of the Governor and chaired by Rep. Alan Baker (R – Brewton), held its first two meetings earlier this month to review Alabama's landfill permitting process. The group is charged with completing a comprehensive review of the permitting process and identifying specific revisions to make it more transparent and efficient. Coffee County Engineer Randy Tindell represents the Association on the Task Force. The next meeting is scheduled for December 6, and the Task Force will submit its final recommendations to the governor by March 1, 2017.
---
Hot 5′s Hot Tip
Thankfulness and #ALCountiesWork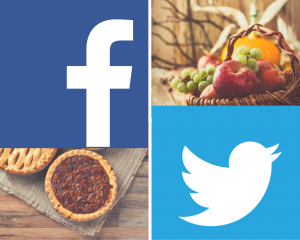 County government is interwoven in our lives so thoroughly that it can be easy for citizens to overlook the vital county services right under their noses.
In the spirit of Thanksgiving, look for ways to highlight essential county services and employees this week on social media – and include a photo if you can. A few ideas:
Headed into the woods for deer hunting? _____ County is glad to provide the roads to get you there #thankful #ALcountieswork
I couldn't get to this amazing Thanksgiving dinner without county roads #thankful #ALcountieswork
(especially for Thanksgiving Day)
As we enjoy this holiday, let's share our thankfulness for those working today to keep us safe – law enforcement, jail officers, 9-1-1 staff #thankful #ALcountieswork
---
KEY DATES THIS WEEK

TODAY
10:30 a.m. Webinar | Association of County Administrators of Alabama (ACAA)
THURSDAY, NOVEMBER 24
Happy Thanksgiving!
ACCA office closed
FRIDAY, NOVEMBER 25
ACCA office closed