ACCA produces a bimonthly magazine featuring articles written by ACCA's president and staff. Each edition of the magazine spotlights a particular issue affecting county government, with additional information about a broad array of topics. To subscribe, please use our online store.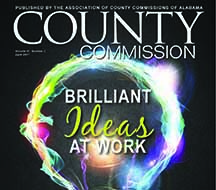 Brilliant Ideas at Work
National County Government Month
Celebrating Brilliant Ideas at Work in Alabama Counties
County Commission Magazine | April 2017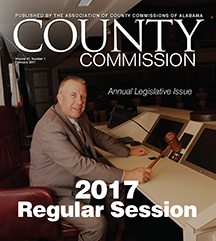 2017 Regular Session
ANNUAL LEGISLATIVE PREVIEW
County Commission Magazine | February 2017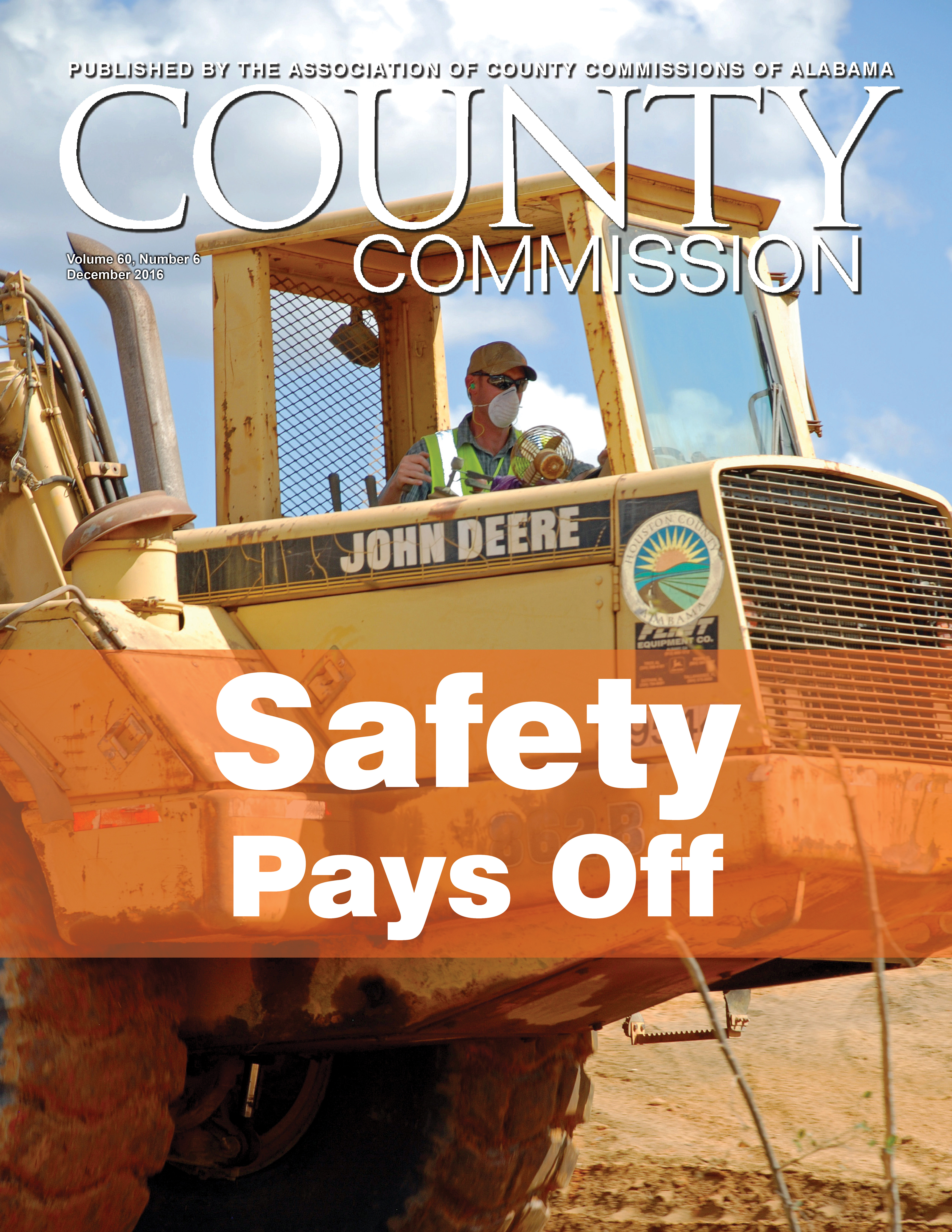 Safety Pays Off
ANNUAL SAFETY ISSUE
County Commission Magazine | December 2016
Safety savings led to a county-wide raise in the Wiregrass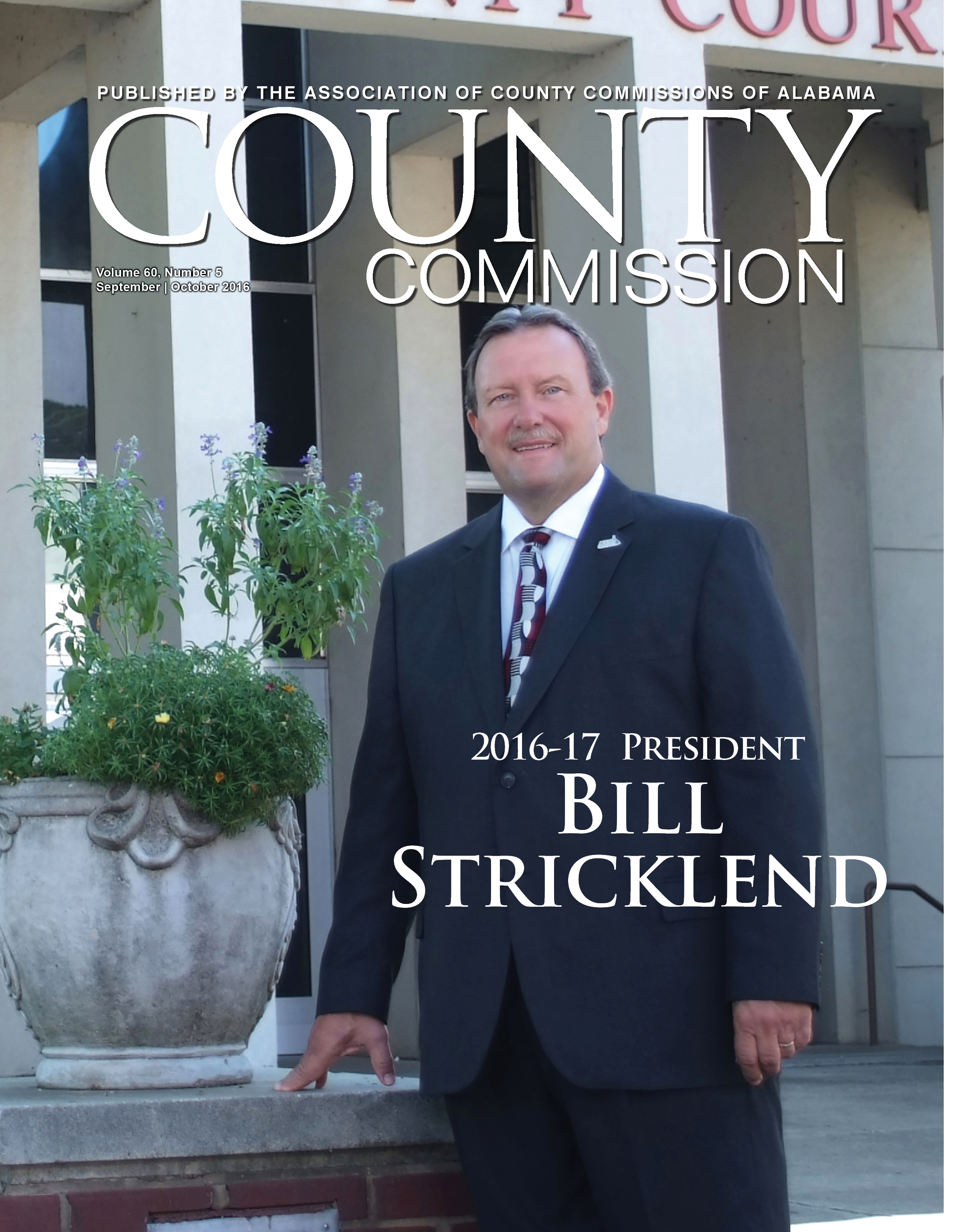 2016-17 President Bill Stricklend
CONVENTION WRAP-UP
County Commission Magazine | September-October 2016
To move forward, counties must stand shoulder to shoulder, says President Stricklend
Or use this button to download a PDF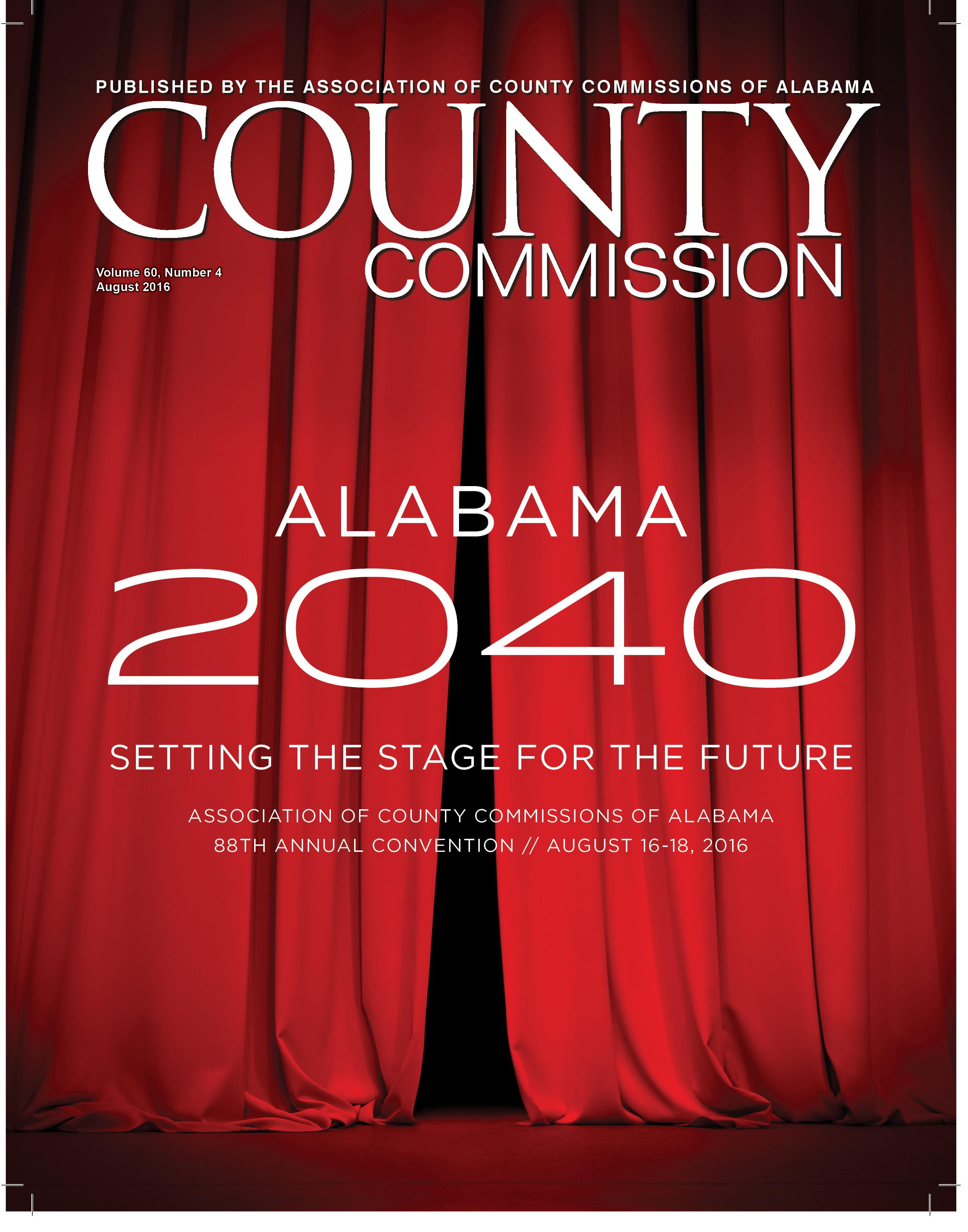 Alabama 2040 | Setting the Stage for the Future
CONVENTION PREVIEW
County Commission Magazine | August 2016
What will the State of Alabama look like in the year 2040? Where will people live? What will our major areas of employment be? What social issues will affect our state? How do we begin to prepare county government today to take care of our citizens 20 years from now? Come to the 88th Annual Convention to find answers to these questions for your county.
Or, use the button below for a PDF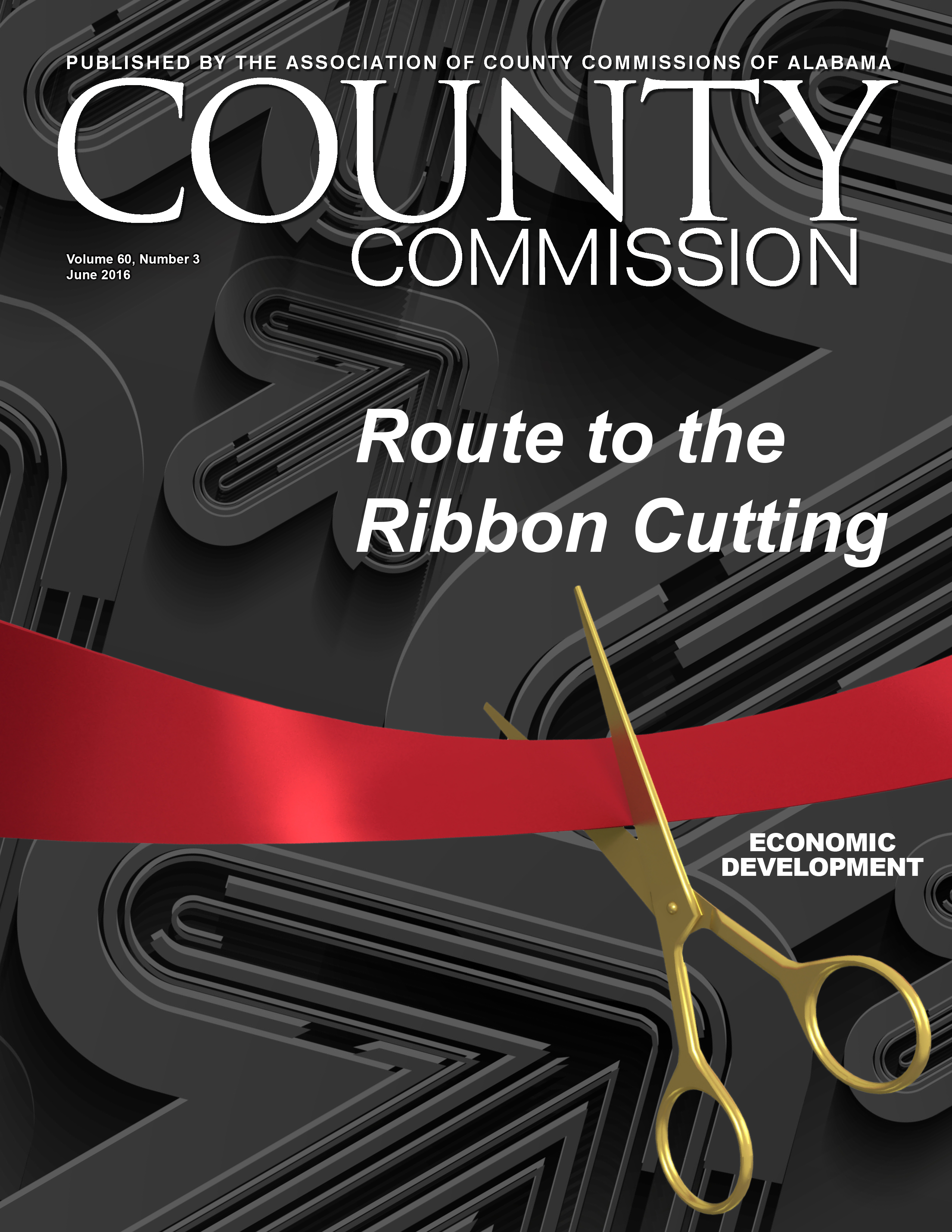 Economic Development | Route to the Ribbon Cutting
County Commission Magazine | June 2016
As the stewards of county economies, county commissioners play a co-starring role in Alabama's economic development process.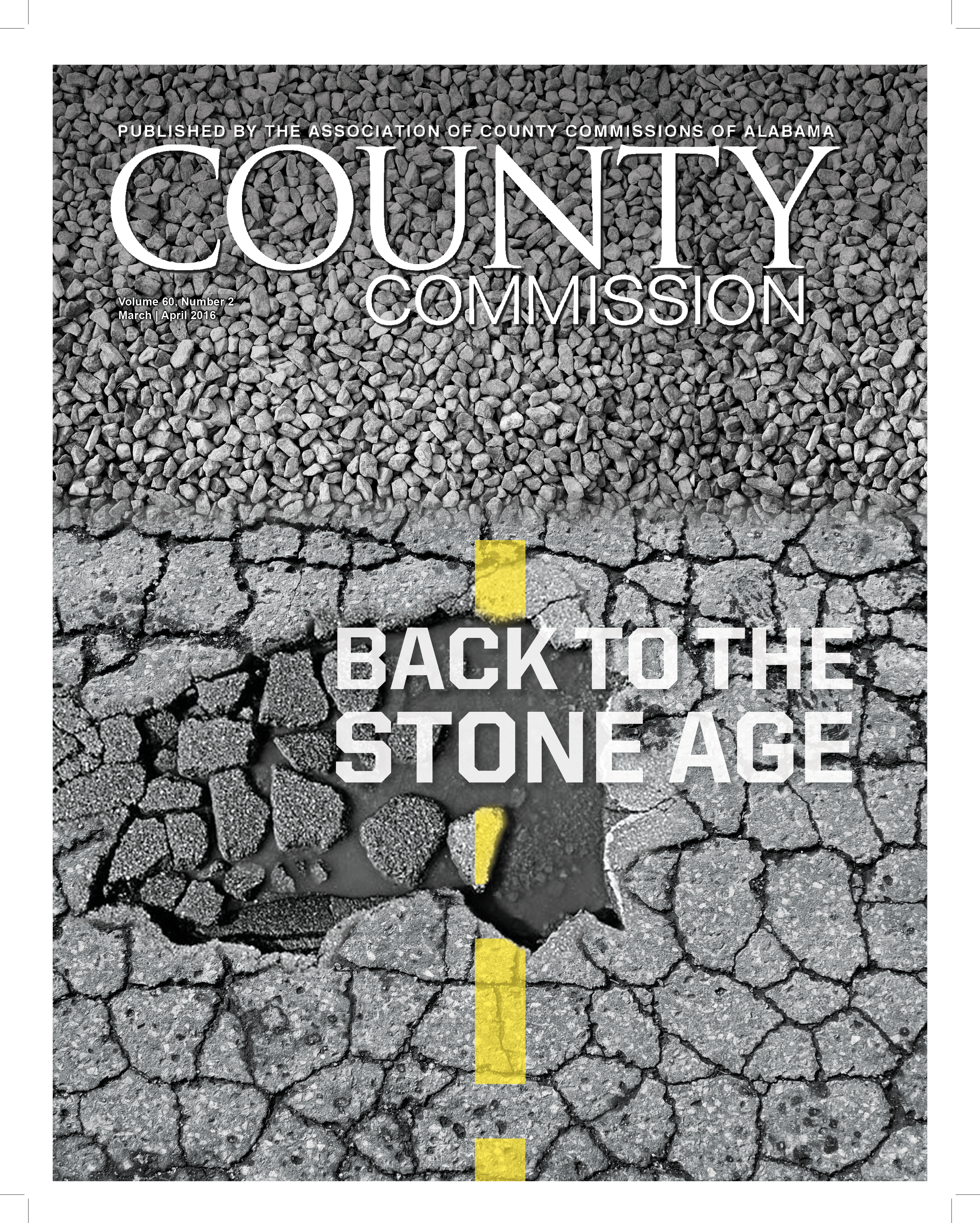 Back to the Stone Age
County Commission Magazine | March-April 2016
It seems like stepping back in time when paved roads are in such bad shape that the best option is to convert them to gravel. Alabama's deteriorated roads hurt the economy, waste money and pose life-threatening safety risks.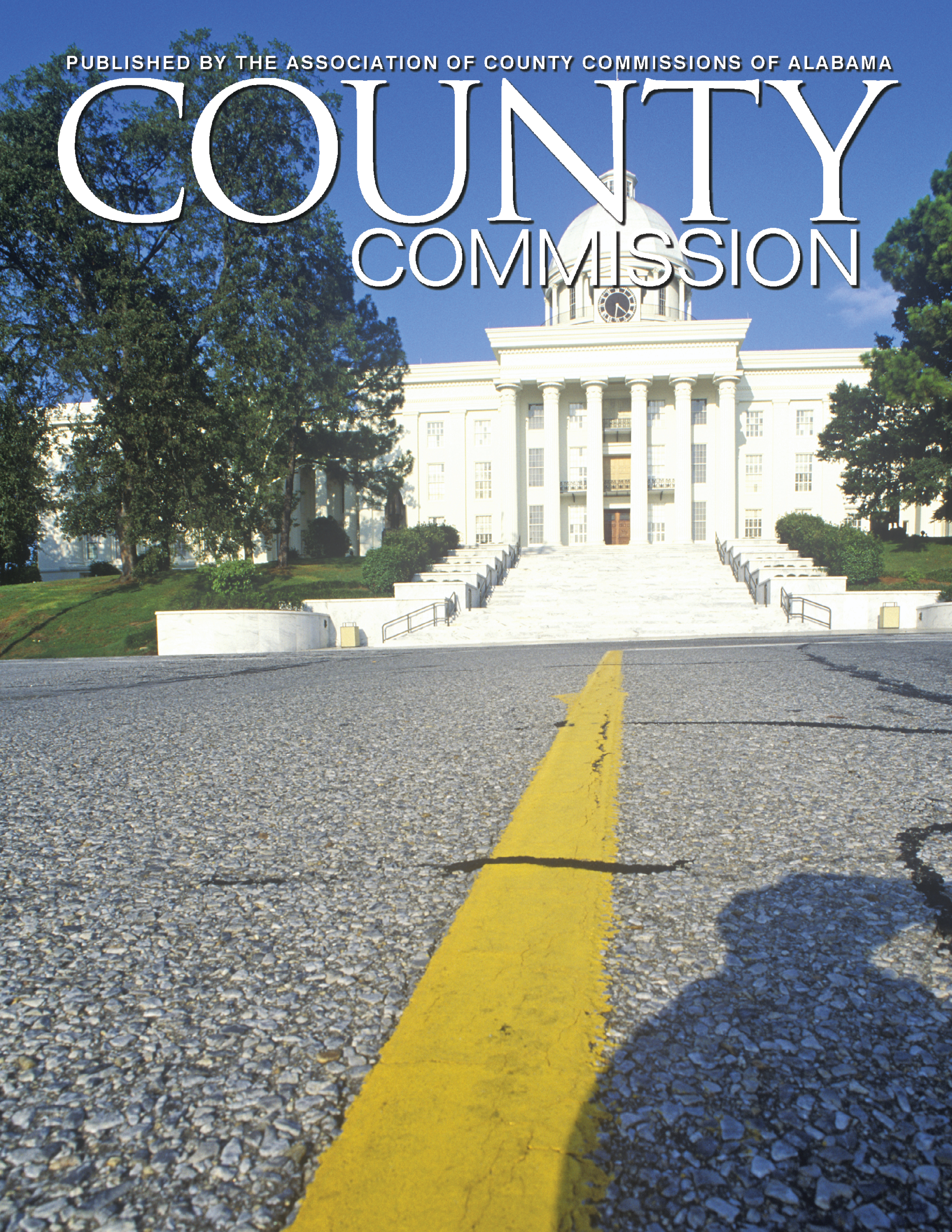 Gearing Up to DRIVE into 2016
County Commission Magazine | January-February 2016
ANNUAL LEGISLATIVE PREVIEW
When the Alabama Legislature is in session, all roads lead to the Capital City! The 2016 Regular Session kicks off at noon on Feb. 2.
Archives