Alabama Association of 9-1-1 Districts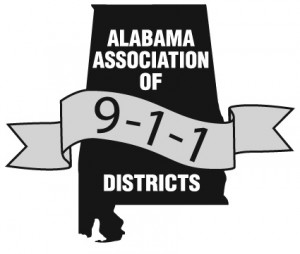 AAND is an affiliate of the Association of County Commissions of Alabama
The Alabama Association of 9-1-1 Districts seeks to promote the development, availability, implementation, advancement and enhancement of a universal emergency telephone number common to all jurisdictions in the State of Alabama. The association seeks to represent its members before communication regulatory agencies and appropriate policy making and legislative bodies. The association maintains a statewide database and network that member districts may voluntarily participate in. The association seeks to foster 9-1-1 systems that contribute to the protection of human life, the preservation of property and the maintenance of general community security.
---
Resources
New! Presentations from the 2019 AAND Workshop
Future-Proofing the PSAP, the Employee & Emerging Technology
Caleb Branch, Alabama Market Manager, INdigital
*
*
Human Resources Challenges for 9-1-1 Districts
Hope Hicks, Attorney, Ball, Ball, Matthews & Novak P.A.
*
*
Update from the Alabama 9-1-1 Board
Alan Campbell, Chair, Alabama 9-1-1 Board
*
*
Update on Alabama's Next Generation Emergency Network
Leah Missildine, Executive Director, Alabama 9-1-1 Board
*
*
Lessons Learned from the Alabama Department of Examiners of Public Accounts (.xlsx)
James Hall, County Audit Division Director,  Alabama Department of Examiners of Public Accounts
*
*
---
9-1-1 call affidavits (Word .docx)