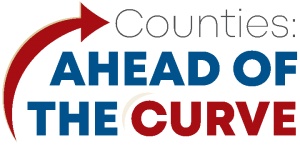 Virtual Convention Vendor Opportunities
As planned, the 2020 ACCA Convention will take place August 18-20 – but in all 67 counties virtually) rather than in Orange Beach at the Perdido Beach Resort. 
In light of the COVID-19 pandemic, the ACCA Board of Directors has decided to shift the annual gathering of the County Family to a virtual platform. By doing so, this ensures members will still gather together for essential county updates and information while staying safely in their home counties.
As usual, Convention activities will take place Tuesday through Thursday, but a special in-person session of 67 County Commission Members will be conducted and livestreamed Thursday from a centrally located site in Alabama. So, county officials and employees – be sure to keep these August dates reserved on your calendar.
Due to the virtual aspects of this year's Convention, agendas will be condensed and filled with only the most pertinent and timely information relevant to your role in county government — and of course, participation in all 2020 Convention activities will be free.
In addition to these exciting updates, this year's Convention will feature a fun and easy virtual contest, and all Convention participants will be eligible to win. Stay on the lookout for more contest details coming soon!
Do you have participation, registration or room reservation questions about this year's Convention? View this list of Frequently Asked Questions, and don't hesitate to contact the ACCA Events and Education Team for any further assistance.
NEW! Brett Robinson Cancellation Instructions
ATTENTION COUNTIES! 2020 AWARDS PROGRAM | NOMINATIONS DUE BY JUNE 26